If You're Not Watching the Football
Here, after a long delay, is the next little group of cartoons that I like very very much. Some of them, like this "latte" one, come to me in an idle moment and then won't leave me alone until I draw them. You ever get a pun running through your head as if it were a song? I do. It's like a curse.
Man, if this "field guide" one doesn't ring true, I don't know what to do with you. My parents would buy me these books about geology or insects or birds, and I never saw anything from the books in real life. One of the birds I remember was the Red-wing Blackbird, which I never saw. Well, the book is long gone, and I've moved across the country, and now I see those birds everywhere. What's with that?
This one, I guess, obvious, right? A centipede of the people, or of the bugs, I guess. Down to earth, at the very least, and definitely not near your house!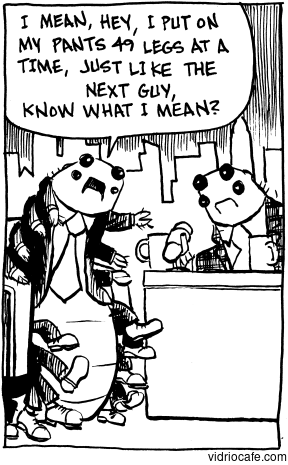 Anyway, that's enough for now. Any comments?